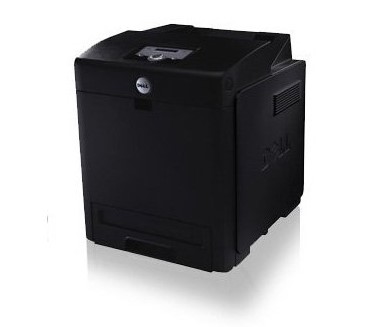 VERDICT
Near-perfect network workhorse for small businesses wanting room to grow
PROS
Excellent value; good quality prints; software helps to keep printing costs under control
CONS
Big & bulky; duplexer & Wi-Fi cost extra
COMPANY
Dell
http://www.dell.co.uk
As prices of colour laser printers continue to decline, many home and small business users are faced with an increasingly difficult decision on what type of printer will meet their colour printing needs. There are a lot of misconceptions about colour laser printers but overall many users, especially small and medium businesses, are beginning to realise a colour laser printer is a superior – and amazingly cheaper – alternative to an inkjet printer.

You may not realise just how many pages you print, because it's probably more than you think. If you print 100 pages a day for 30 days, that is 3000 pages per month. Yikes! If you or your business routinely prints reports or other multiple page documents, you can easily print over 10,000 pages a month. How much you print matters because of the cost of ink cartridges or toner for your printer. Inkjet printers, which can be purchased for as little as £50, contain expensive ink cartridges that run out quickly. Inkjet manufacturers know this well and that is the reason they sell inkjet printers so cheaply. In fact, they routinely take a loss on the sale of the printer because they know they will more than make it up selling you ink multiple times.
Colour laser printers on the other hand use toner, not ink cartridges, and they yield a much higher amount of pages. Therefore, a colour laser printer is initially more expensive than an inkjet, but your total cost of ownership (how much the printer and related costs equal for as long as you own your printer) will come out to be substantially lower. If you don't print a lot of pages a month, inkjet remains a great choice – especially at home – where you may have to print an occasional picture from your digital camera in addition to the documents you print. Colour laser printers are routinely faster than inkjet printers, so if speed is a high priority, a colour laser is the only viable choice, especially if you print many black and white documents.
What's cool about Dell's 3130cn (Best Current Price: £288) colour laser printer is that it includes Dell's second-generation ColorTrack 2.1 software utility, which enables you to monitor every employee's print jobs and even limit their use of the printer – helping you to cut down on staff who print personal photos, personal cheques, and so on. ColorTrack 2.1 lets you create up to 50 user or department accounts and monitor print jobs per account. You can enable, disable or set limits for colour and black and white printing, as well as control everything remotely using the Printer Web Configuration Tool.
In addition, the 3130cn (400x504x470mm; 24.3kg) can take on heavy workloads with a monthly duty cycle of 70,000 pages. And you can expect quick output – 30ppm (pages per minute) for monochrome printing and 25ppm for colour printing at up to 600x600dpi, though actual speed will of course vary depending on the type of documents you print. The 3130cn also comes network-ready (802.11b/g Wi-Fi module available), and offers optional built-in duplex printing (extra £134). If you're in the mood for spending you can also request an additional 550-sheet paper drawer (extra £171) for a maximum input capacity of 950 sheets of paper (up from 250 sheets), in addition to upgrade the onboard memory from 256MB to a maximum 1280MB (£108 extra) for quicker and more efficient printing. In case you're wondering, standard toner replacements cost from £45 each (cyan, magenta, yellow and black) and are good for around 3000 pages, while high-capacity toner cartridges cost a cool £114 but should be good for at least £9000 pages.
Managing the 3130cn is a snap thanks to the informative toner management system. Dell's Toner Management System Monitors not only monitors your toner levels (as expected), but automatically notifies you when toner is getting low and allows you to reorder toner online – kerching!. The front panel open easily to access the toner cartridges, but also exposes the delicate transfer belt. Overall, however, Dell's Colour Laser Printer 3130cn gives you the best of both worlds: simplicity, speed, high-quality black and white printing and clear, vibrant colour printing. It's perfect for smaller businesses looking to add colour to their printed materials and it is easily networked across your office so all your staff can take advantage of the new investment. The major disappointments are that it's a tad bulky and automatic duplexing doesn't come as standard. And now if you'll excuse me I have some party invitations to print while the coast is clear.
Related posts