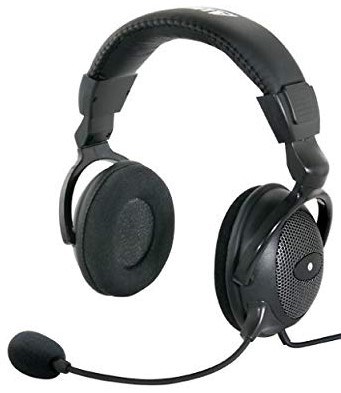 VERDICT
A truly outstanding gaming headset that's also great for casual music playback
PROS
Exceptional value; lightweight yet durable; detachable microphone; excellent bass levels; Force Feedback brings games to life
CONS
Music playback lacks definition
COMPANY
eDimensional
http://www.edimensional.com
The AudioFX2 is the latest addition to eDimensional's line of AudioFX gaming headsets. Building upon the AudioFX and AudioFX Pro force feedback gaming headsets, the AudioFX2 was redesigned from the ground up to be the ultimate gaming and audio headset. Sadly it falls short of being the headset of choice for audiophiles, but for the outrageously attractive asking price of £34.99 it's difficult to be too tough on this headset.

The AudioFX2 retains the key features that made the original headsets so popular for gamers, including a force feedback feature which creates a subwoofer bass sensation that's awesome for increased situational awareness in games. Usually mundane sound effects and explosions are not so mundane anymore. A big explosive noise causes the headphones to rumble, and between the headphone's strong base and the vibrations in your head, fighting/shooting/maiming actually turns exciting. Force feedback definitely makes games a lot more fun – at least for an hour or so until a headache kicks in!
Furthermore, the sleek new design is light and comfortable to use for long gaming sessions, thanks to the soft fabric ear cups and extra padding packed into the fully-adjustable headband. Having said that, we'd have liked the ear cups to cover the whole of our ears for complete immersion, rather than just resting on them.
The in-line volume and vibration controller allows you to easily control your audio, but you will need to fit two AAA batteries (not supplied) in order to activate force feedback. The AudioFX2 also includes a detachable noise-cancelling, Teamspeak-Certified microphone. Simply plug it in to the discreet jack on the side of the headset to gain online chat capability for any PC game or application that supports voice (including VoIP).
The AudioFX2 represents incredible value, that's for sure. Audio quality isn't up there with dedicated headsets, primarily to a lack of a detailed, neutral sound, but is definitely an energetic sounding headset and good enough to satisfy hardcore gamers and casual music playback. The AudioFX2 gives fantastic depth and warmth to bass notes, without being overpowering, and is particularly detailed in the upper midrange. Furthermore, it offers extensive versatility to support a wide variety of audio and gaming devices in a single package. It has also been a long time since we have used a more comfortable gaming headset. Hard to beat for the price.
Related posts